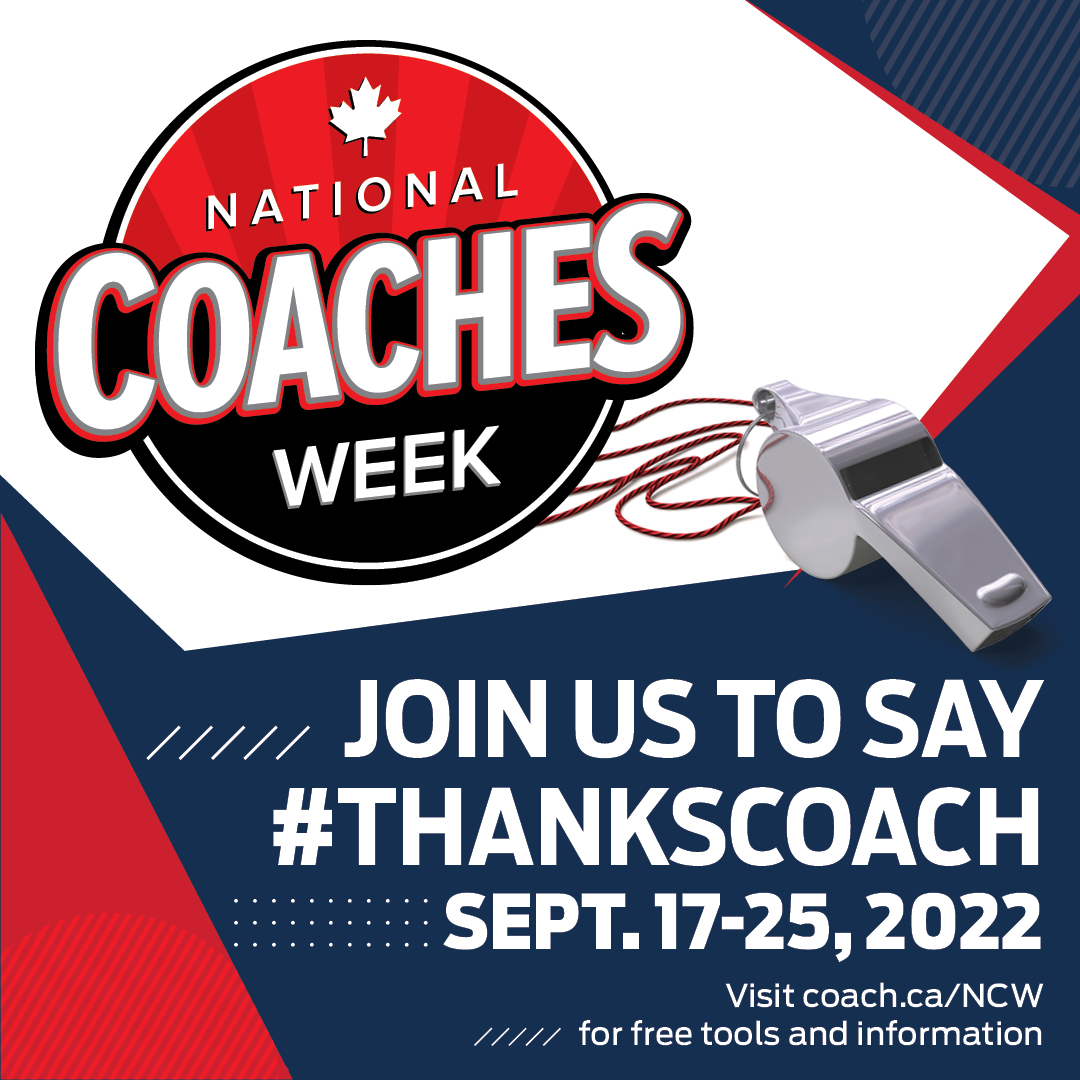 National Coaches Week
September 16, 2022


September 17-25, 2022 is National Coaches Week, a time to celebrate the tremendous positive impact coaches have on athletes and communities across Canada. This week is an opportunity to recognize coaches for the integral role they play by simply saying #ThanksCoach.
With virtual activities held across the country to celebrate coaching, National Coaches Week provides coaches with the recognition they deserve for the time they devote to ensuring Canadians live an active, healthy lifestyle. In honour of National Coaches Week, Swimming Canada will be offering their eLearning Modules at no cost. You can access them through the LMS System (https://edu.swimming.ca/)
Stay up to date with everything happening leading up to National Coaches Week by visiting www.coach.ca/nationalcoachesweek and by following along on social media using #CoachesWeek and #ThanksCoach.