British Columbians have historically maintained a strong relationship with the water, whether it be our abundant ocean shorelines and vast archipelagos of islands, or the inland waterways of rivers and lakes throughout the province, water is part of being British Columbian. As such, being British Columbian makes swimming an essential life skill.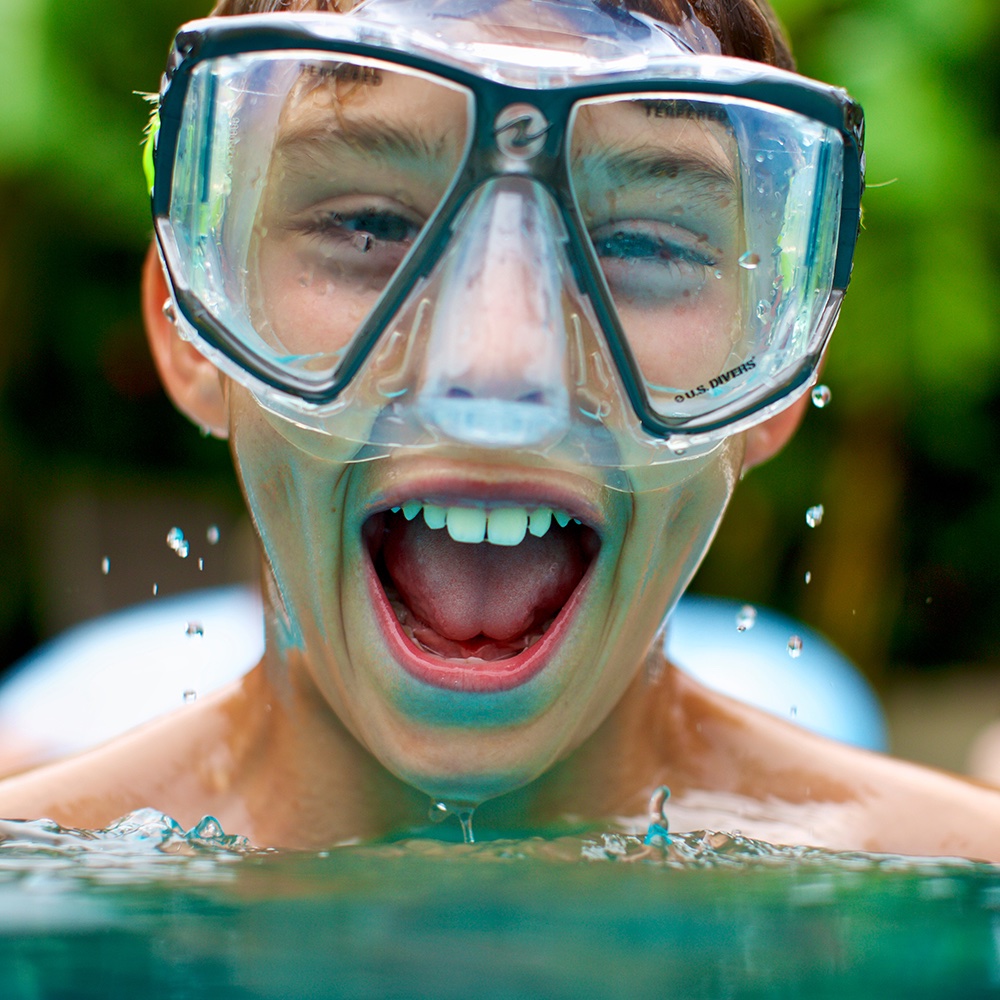 Why we swim
"It's clear to me that once we can swim for survival, swimming can be so much more. The act of swimming can be one of healing, and health – a way to well-being. Swimming together can be a way to find community, through a team, a club, or a shared, beloved body of water. We have only to watch each other in water to know it creates the space for play. If we get good enough at the thing, it can be an engine of competition – a way to test our mettle, in the pool or open water. Swimming is about the mind, too. To find rhythm in the water is to discover a new way of being in the world, through flow. This is about our human relationship to water and how immersion can open our imaginations."
Bonny Tsui
Author, Why we Swim

Safety and joy in the water
A body of water is a mesmerizing thing, a turquoise backyard pool on a hot day, a quiet lake or ocean beach, west coast surf or a winding river, or a community pool, blue and inviting. To enjoy it we need safety through proficiency. Swim BC programs offer a gateway to that "mesmerizing thing."
Mastery of swimming
Starting at a young age, the skills and joy of swimming are easily found, mastery of swimming is the ideal route to safety and joy in the water. Swim BC clubs can help unlock that mastery. There is no better exercise for health and well-being than the type of training that can be undertaken in a buoyant environment.
Swim BC clubs are powerful places to plug-in, whether you're an entry level swimmer looking for safety through skills, competitive and reaching for national achievements and beyond, or an adult seeking lifelong fitness and a sense of community – club swimming attends to all this and more. Swim BC coaches are highly trained and guide members through the synergies of dryland training and flexibility, lifestyle and personal achievement skills.
Find your greatness
Much of our population enjoys swimming recreationally, many British Columbians swim for exercise, community, and competition. Swimming can be a complicated skill to acquire making it appropriate as an early childhood activity – the earlier you start, the better your chances are of gaining competency, familiarity, comfort, and safety in the water.
Strong confident swimmers
If you or a family member are just starting out, swimming lessons at your local pool is a good start.  These lessons cover basics like floating, water safety awareness and entry level skills. Most communities provide some form of swimming lesson, often using programs offered by the Lifesaving Society.  However, swimming lessons typically teach only the basics, are focussed on swimming to survive, and often fall short of developing strong confident swimmers.
Taking the next step to Swim BC club programs will introduce you to swimming with confidence and competence.  A stronger swimmer is a safe swimmer.
Competitive swimming
Oriented towards a competitive style swimming, Swim BC programs help develop confidence and strength in the water, fitness, and metabolic health. The result is a skill for life. Most clubs provide recreational and skills programs ideal for those completing facility lessons.
Strong safe sport approach
Swim BC clubs are the only swimming programs held to SafeSport guidelines.  Our programs are aligned with BC sport sectors Universal Code of Conduct, the policies of viaSport, and our strong safe SportApproach. Swim BC ensures our members are protected by comprehensive insurance policies and strong adherence to accountability guidelines.
Dive in! Choose swimming and unlock the key to a joyful and healthy lifestyle! Swim BC gratefully acknowledges the financial support of the Province of British Columbia.
Address
305-4420 Chatterton Way
Victoria, BC V8X 5J2
Copyright © 2022, Swim BC. All rights reserved.