Para-swimming is Swimming Canada's fully integrated swimming program for athletes with diversability, from grassroots to elite. Para-swimming combines a broad range of abilities into three categories:
Functional: amputees/dysmelia, cerebral palsy/head injury, spinal cord injury/polio, dwarfism, major joint restrictions, coordination restriction, limb paralysis/weakness
Visual: blind or visually impaired
Intellectual
If you are, or know of, a para-eligible athlete who might be interested in getting involved in swimming, please contact your local swim club or Carrie Matheson for more information. For the most up to date information on para-swimming, please visit Swimming Canada.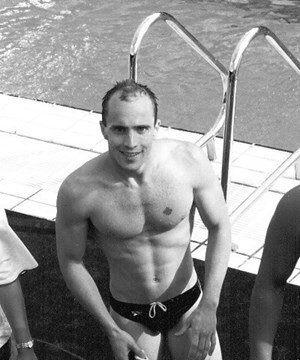 History
Para-swimming grew out of several different movements in the 1940s and 1950s. During this time, four independent international sports bodies, eventually combined to form the modern day paralympic movement. Swimming Canada became the first integrated National Sports Organization in 1993.
Today, a sport-first approach is being taken and international groups have moved towards representing specific sports, with consideration of a person's ability as a secondary factor. The International Paralympic Committee operates with sport-specific committees that oversee the development of sport for the groups of differing abilities, including swimming. Swim BC gratefully acknowledges the financial support of the Province of British Columbia.
Address
305-4420 Chatterton Way
Victoria, BC V8X 5J2
Copyright © 2022, Swim BC. All rights reserved.