Mental Health and Sport Resource Hub
The Mental Health & Sport Resource Hub is a new resource platform provided by the CAC. The hub provides the tools and information to overcome stigma and guide conversations about mental health in sport. This is a free online portal, which offers training and resources for coaches to develop mental health literacy and positive coaching practices to improve performance and well-being in sport. For more information, visit the CAC Mental Health and Sport Resource Hub.
The Canadian Sport Hotline
The Canadian Sport Hotline is a third-party service provider whose role is to address harassment, abuse, and discrimination complaints. This hotline provides a safe place to report and can also provide advice and resources on how to intervene and/or proceed appropriately.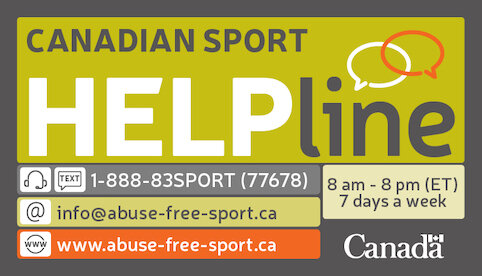 Additional Resources
If you are a child or youth and would like to talk to someone call the Helpline for Children at 310-1234.
A toll-free, confidential, multilingual service available across B.C. and the Yukon 24 hours a day, 7 days a week and can be accessed by calling or texting 1-800-563-0808 or sending an email to VictimLinkBC@bc211.ca.
Resilience BC Anti-Racism Network
The Resilience BC Anti-Racism Network offers a multi-faceted, province-wide approach with greater focus and leadership in identifying and challenging racism. Swim BC gratefully acknowledges the financial support of the Province of British Columbia.
Address
305-4420 Chatterton Way
Victoria, BC V8X 5J2
Copyright © 2022, Swim BC. All rights reserved.