Barbara Johns
October 28, 2020


To the BC and Canadian Swimming Community,
It is with great sadness that we inform the swimming community, and in particular the officiating fraternity and parents of national team members of the passing of Barbara Johns. Mother of Brian and Kevin Johns, and wife to Lawrie Johns, Barbara played a significant role in BC swimming. Please share with us in remembering a valued member of the swimming family.
A profile of her achievements contributed by her family can be found below.
Ken Radford
Executive Director
____________________________________________________________________________________________________________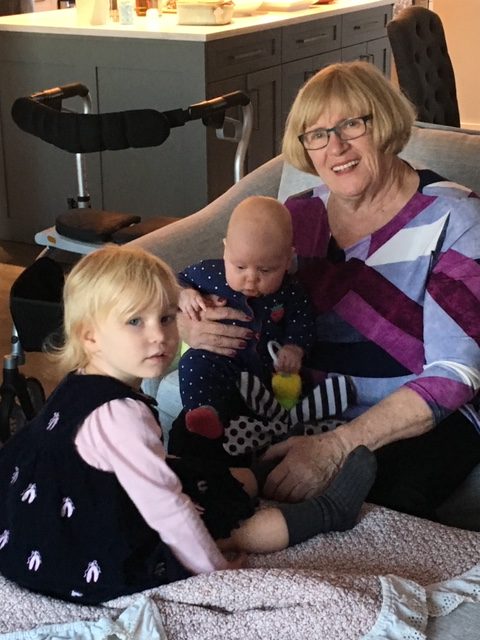 Barbara Johns passed away peacefully on October 24th at the age of 72. Barbara was a pillar of the swimming officiating and volunteer community for over 35 years. She officiated at more than 300 meets and spent more than 600 days on deck and loved every minute of it.
Barbara supported her sons, Kevin and Brian, as they began their swimming journeys in 1986. Like most swim parents, she understood that officiating was a part of the commitment. While Barbara did every position on deck, she particularly excelled at Clerking and Refereeing. She presented clinics for every officiating position and evaluated/mentored numerous referees during her officiating career. She was also an active member of the BC Swim Officials Association when it was still a stand-alone entity.
As a result of her commitment to officiating, she was able to follow her sons to their meets in the Lower Mainland, across the province, throughout the country and, eventually, at international level competitions such as the Pan Pacific Championships. She had a strong desire to do more at the international level, but unfortunately age restrictions placed by FINA at the time prevented her from doing so.
She was very proud of her sons' accomplishments in the water, as they both were medalists at the National Level and have been inducted into the UBC Sports Hall of Fame. In 2003, Barbara served as the referee at the CIS (now USports) Nationals where her son, Brian, broke the 400 IM SC WORLD record. As the referee, she signed the world record application for her son's performance, a very unique and proud moment for Barbara during her time as an official.
Barbara was also a behind the scenes activist for C-SPOT (Canadian Swim Parents Organizing Themselves) which was an organization formed to help the parents of National Team swimmers to attend the international meets that their children were competing at. Due to the success of this activism, Swimming Canada took over the many of the tasks started by C-SPOT in order to help parents more easily attend the international competitions of their children. This helped Barbara connect many swim parents together and help form life-long friendships that stretched far beyond the pool deck.
The only thing that superseded her love for swimming and officiating was her love for her three, soon to be four, granddaughters; a full Johns Relay team for her to continue her love for the sport. She left an indelible mark on the swimming community and her presence at our meets will be sorely missed.