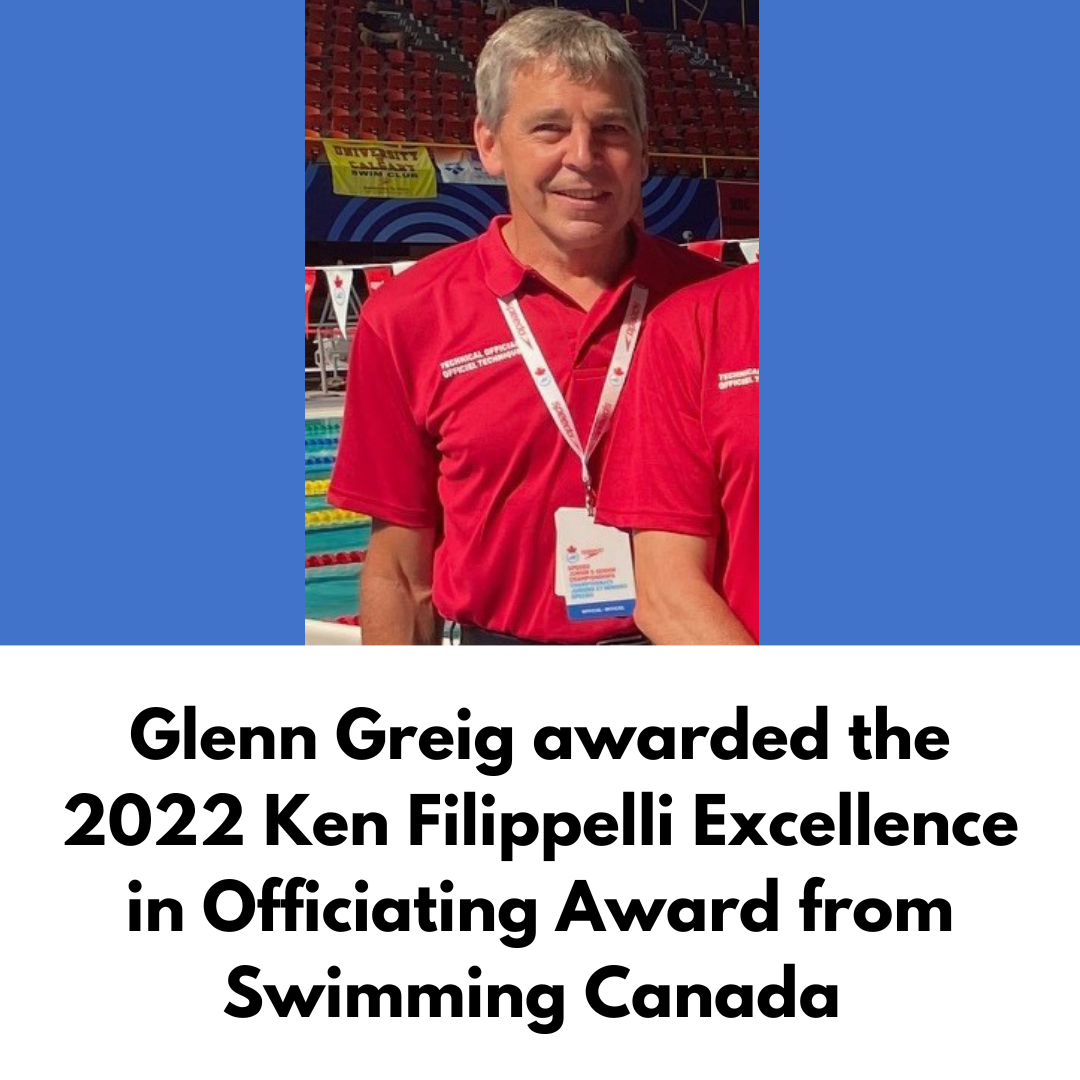 Glenn Greig Receives Highest National Officiating Honour
February 24, 2023


Swim BC is very proud to congratulate Glenn Greig on receiving the highest swimming officiating award in Canada.  The award was announced on February 23rd by Swimming Canada.  As many of you know, Glenn was the 2022 Swim BC Official of the Year, now being acknowledged with the 2022 Ken Filippelli Excellence in Officiating Award from Swimming Canada cements Glenn's renown for his amazing contribution to our sport.  
The Ken Filippelli award is named after the son of long-time BC Officiating legend Flip Filippelli.  Flip donated the award to Swimming Canada in memory of his son Ken, a former national-level swimmer.  Glenn, in similar fashion to Flip, has his roots in eastern Canada, and then moved to BC. Like Flip, since his arrival, Glenn has become tremendously valued as a leader in swimming officiating in BC. 
 On behalf of the Swim BC Board, the membership, and the staff, congratulations to Glenn.  Swim BC is very proud of the work you do for our sport.