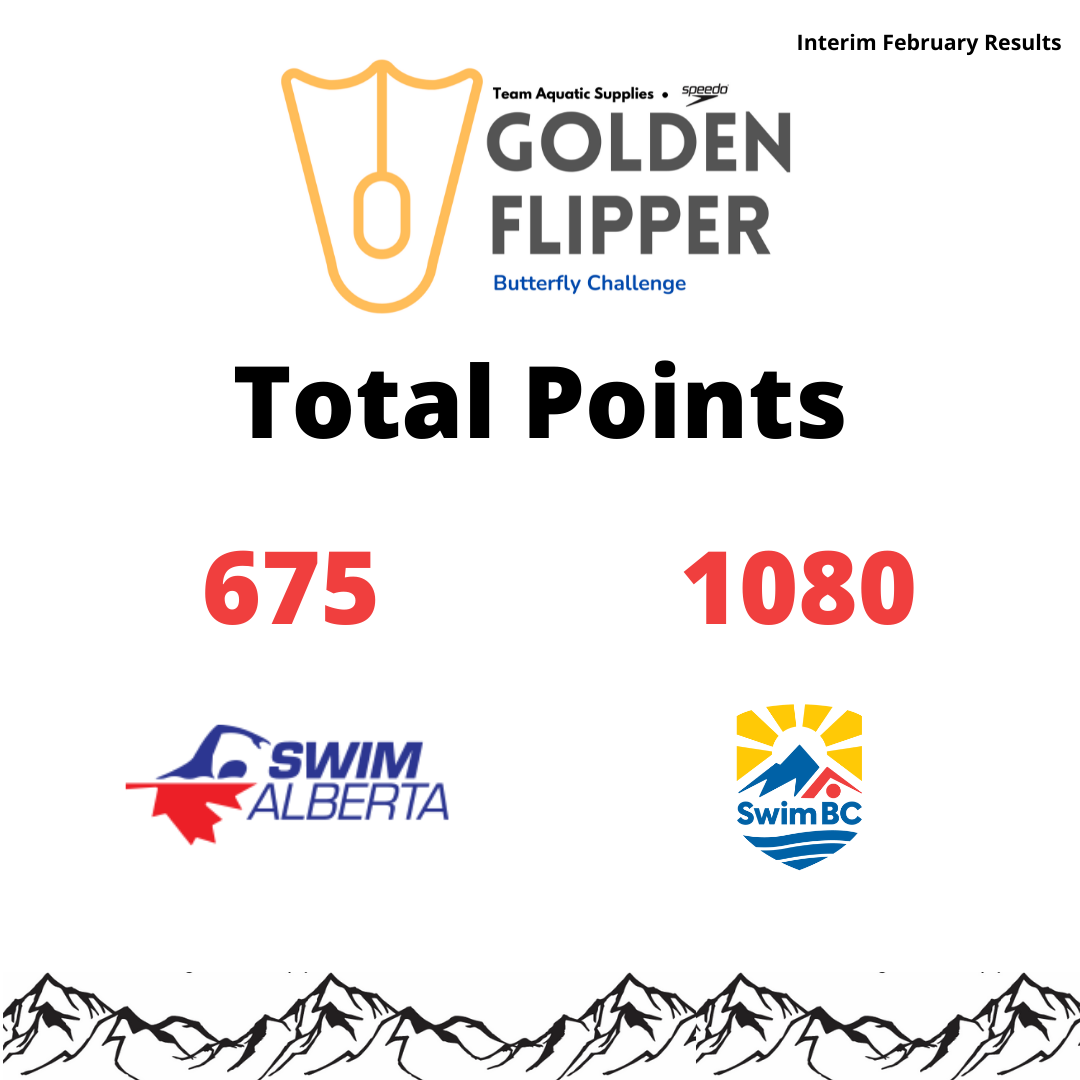 Golden Flipper Challenge February Results
March 7, 2022


February results for the TAS Golden Flipper Challenge are now available! February is a short month but lots of incredible butterfly times were posted. BC is still holding the lead with 1080 Points to Alberta's 675. BC has pulled ahead in the Overall Women Score. However, the competition is tight in the Women Open and Year of Birth 2007 Categories. The BC Men still hold an incredibly strong lead in the Men Overall Score.
On the team side, HYACK still holds a strong lead as the top-scoring BC club. SKSC holds their second-place position but KAJ and LOSC swapped positions in the rankings this month. There is always lots of movement in the Team Scores, so make sure you are challenging yourself to enter Butterfly events to give your club a leg up.
BC Winter Provincials are this weekend and with COVID-19 provincial health restrictions pulling back across the country, we expect a lot of great swimming coming this Spring.
The TAS Golden Flipper Challenge will continue through the 2021-22 Season. Full February results are linked in our bio.