Golden Flipper Challenge Results
January 10, 2023


The Golden Flipper Challenge is an annual challenge between Swim BC and other provinces. The challenge has been designed to develop spirit, story, and a rallying cry to inspire and motivate the swimmers, coaches, and their clubs. The regions will work collaboratively to share and compete in this friendly rivalry. The 2022-23 challenge is regionally based, with each region working collaboratively to strategize on how to best develop their event. This may include micro-challenges, special sets, or contests. We would like to thank Team Aquatic Supplies and Speedo for their support of this initiative.

Results up to December 2022:
BC regions are holding the lead in 2 of the 5 contests. Thompson-Okanagan is leading Swim Nova Scotia in the 200m Fly and Vancouver Island is leading Swim Saskatchewan & Swim Manitoba in the 200m Breast. Swim Alberta took the lead over the Lower Mainland in the 100m Breaststroke. Swim PEI and Swim New Brunswick are still leading their contests over the Kootenay Region and North East & North West respectively.
With long course meets on the horizon, we encourage everyone to try and swim the event their region was challenged to. BC regions have had a strong start to the season and can pull ahead with continued hard work.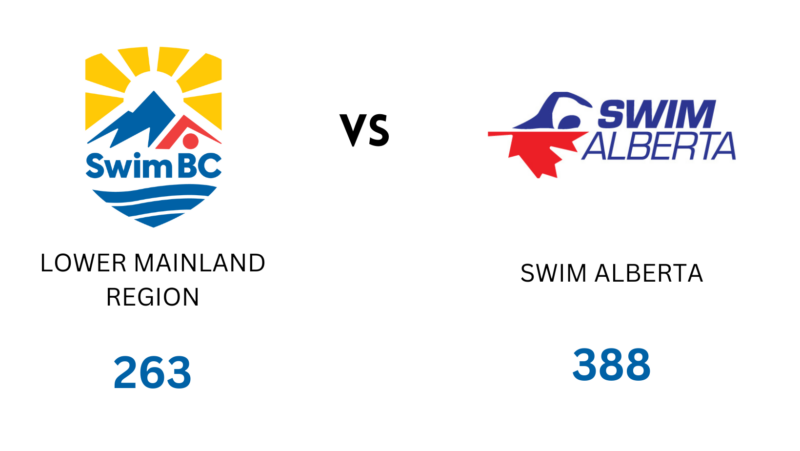 Full results – PDF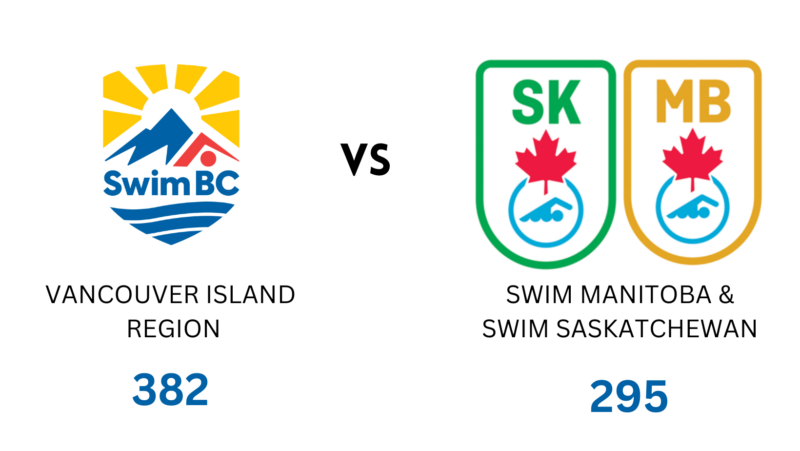 Full results – PDF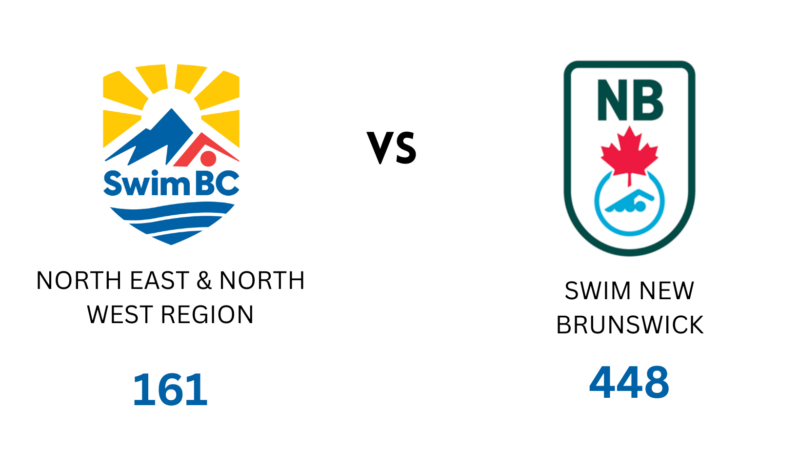 Full results – PDF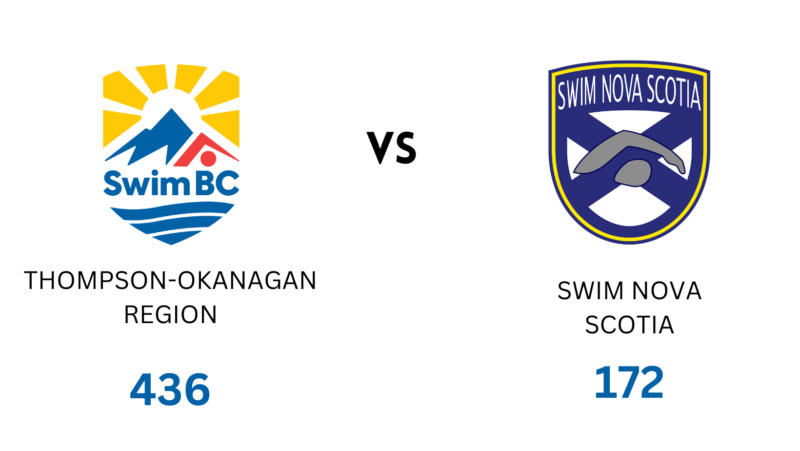 Full results – PDF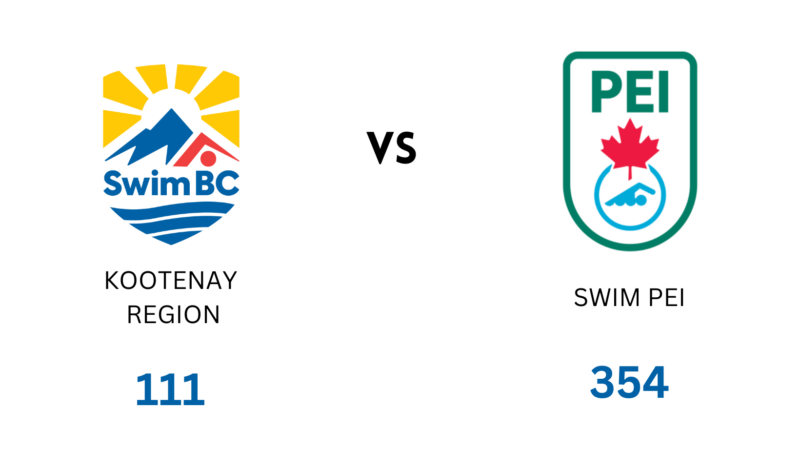 Full results – PDF