Golden Flipper Final Results
September 16, 2022


The Golden Flipper Butterfly Challenge wrapped up at the end of August. After a season of competition, British Columbia has won the Golden Flipper Challenge! Alberta has been a worthy rival throughout the season, and we congratulate all the swimmers, coaches and clubs who participated.
On the club side, the University of Calgary Swim Club took the top spot in the club rankings with a score of 932 combined points. Hyack Swim Club took the top spot in British Columbia with a combined score of 394 Points. Congrats to both clubs!
Top Performers are the swimmers who have the top combined point from the LCM results in the 50, 100, and 200 Butterfly. Top performers include: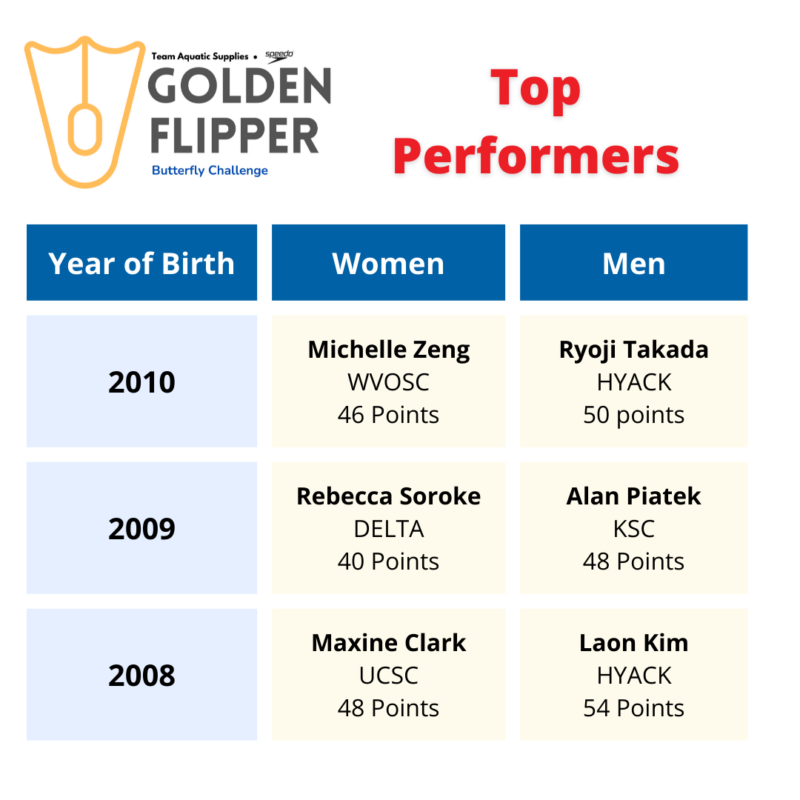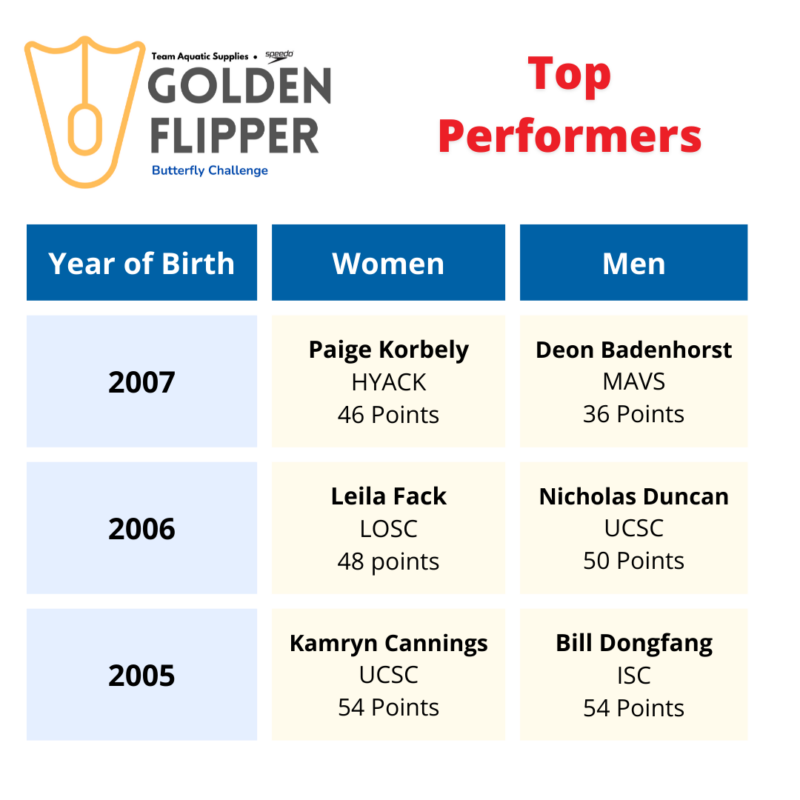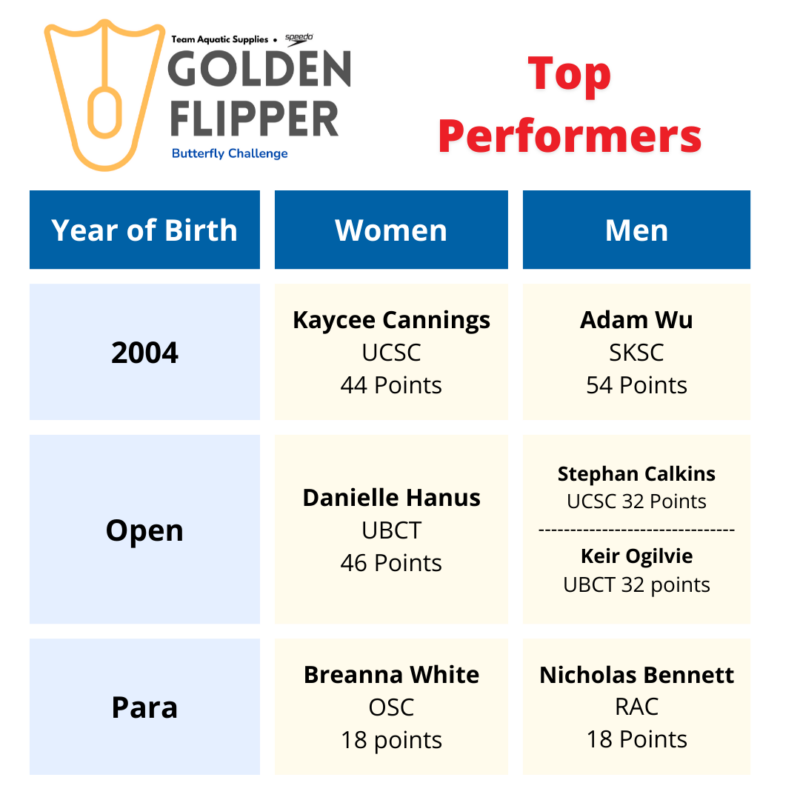 The 18 top performers will receive a $50.00 online store purchase voucher. Participation prizes were awarded to 36 swimmers chosen at random from the top 16 athletes. They will receive a $25.00 online store purchase voucher. We would like to thank Team Aquatic Supplies & Speedo for their support in this challenge.