Swim BC Employment Opportunity
June 1, 2023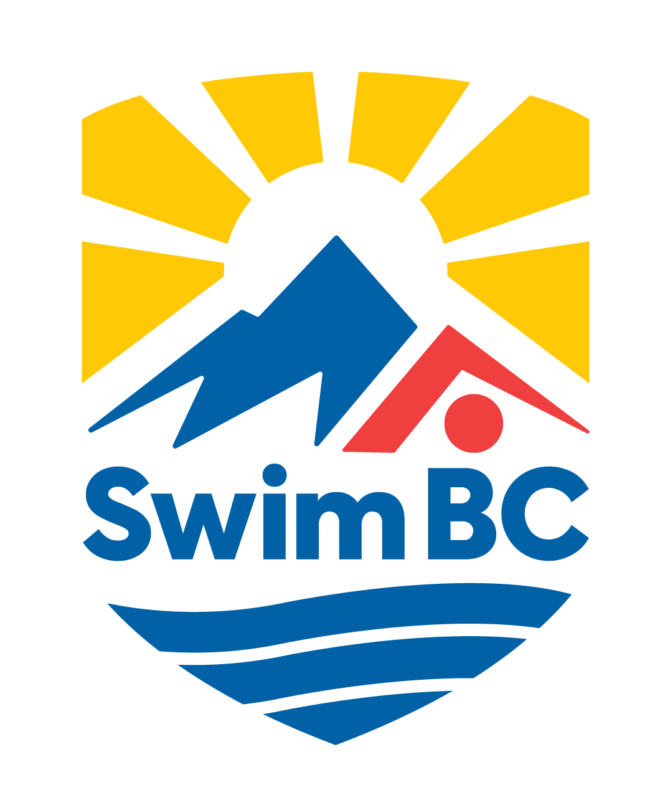 Swim BC Job Posting
Position:                                Technical Coordinator
Application Deadline:          June 23, 2023
Expected Start Date:            July 4, 2023 (dependant on availability)
Location:                                Victoria, BC
About Swim BC
Swim BC is the provincial governing body for competitive swimming in British Columbia. We are responsible for the conduct of competition; development of athletes, coaches, and official's; club services, membership registration and general sport governance.  Our programs support a membership of over 12,000 swimmers, coaches, officials, and administrators in over 70 clubs in all regions of the province.
Swim BC is committed to providing an inclusive working environment for all current and prospective employees.  We believe that having a diverse workforce and an inclusive culture benefits our employees, our organization and the membership that we serve.
The Swim BC office is located on the unceded territories of the lək̓ʷəŋən speaking people known today as the Songhees, the SXIMELEL (Esquimalt) and the WSÁNEĆ First Nations.
To learn more about Swim BC, please visit: www.swimbc.ca
Our Commitment to Safe Sport
Safe sport is a fundamental tenet underpinning the work we do at Swim BC. A sport-wide movement, safe sport addresses the culture, habits, and mechanisms of how we deliver our programs to our membership. The primary effort is to ensure that swimming experiences are enjoyable, welcoming, and accessible for all participants from age group to master swimmers, coaches, officials, club administrators and parents.
Position Overview
We have an opportunity for a highly motivated individual to join our team in the position of Technical Coordinator.  The responsibilities of the position are to provide support to Swim BC technical operations focussing on services related to camps and competition; provincial competition; data and analytics management; coaching programs; and technical communications.  This position will best suit an individual with competitive swimming, coaching OR an individual possessing similar sport experience and a strong drive to learn.
Specific roles include, but are not limited to:
Team BC Camps and Competition

Planning and logistics coordinator for Swim BC selected team and camp activities
Coordination of all participant engagement – commitment, logistics, team management coordination, emergency plans, travel, and accommodation
On-site team management duties
Application of safe sport requirements for Swim BC select team and camp, including staff (coach, manager, service providers) CRC verification; safety and emergency procedures; waivers and recognition of risk forms.
BC Championships safe sport liaison

Provincial Championships and Divisional Competitions Operations

Support the Divisional swimmer entry processes.
Swim BC representative to Divisional competitions as assigned.
Facilitate and coordinate award presentation; aggregate scoring and presentation; and club scoring at BC Championships.
Liaises with announcer, ensure regular announcement of club scoring, Swim BC event photography policy reminders, sponsorship information and Hall of Fame video presentation.
Support Senior staff with Swim BC on-site specific requirements for competition set-up and operations.
Development and circulation of post-competition reports.

Data and Analytics

Under the leadership of the Technical Director, coordinate, generate and curate Swim BC technical analytics.
Club Excellence team – Performance Development reporting
Development of year-end analytics for annual report
Assist in development of athlete identification processes for CSI-Pacific / Enhanced Excellence programming.
Development of data profiles for Swim BC Awards Committee and recipient presentation, Hall of Fame inductee selection process; supports Awards Banquet presentation.

Skill Modules

Learning Management System module development
Placement, promotion, and coordination of Skill Development modules

Communications

Supports development and timely circulation of weekly Coaching Bulletin, including content development and coordination.
Social media – records, results, accomplishments
Website content management of swimmer, events, and competition management (Provincial Championships content)

Games

Coordination and operations of BC Summer games administration.
BC Senior games administration and host committee liaison.
BC Games competition information development, entry file development, participant registration.
Canada Games travel and on-site team management logistics.

Program administration and support

Women in Coaching and Coach Mentorship programs.
Team BC and Enhanced Excellence program
Sponsorship VIK tracking and team outfitting
Technical program reconciliation and tracking / workflow development
Team member, BC Swimming Congress planning and logistics.

Other tasks as may be assigned from time to time.
Working Conditions
Swim BC's office is based in Victoria, BC.
This is a full-time (37.5 hours per week) in-office position.
Some provincial and regional travel is required. An ability to travel outside of Canada may be required.
Flexible hours are required for some weekend competition and team management duties. Compensatory days off are earned for weekend work and overtime.
Lifting of boxes, shipments, and team gear of less than 22 kilograms is required.
 Skills, Qualifications, Requirements
Ability to manage daily tasks and activities effectively with accuracy and precision.
Self-starter, critical thinker, ability to develop personal objectives and work without supervision.
Strong communication and prioritization skills, able to liaise and respond to multiple member inquiries.
Adept at establishing clear priorities and managing urgencies.
An understanding of the BC / Canadian sport system
Intermediate proficiency in the MS Office suite, and specifically MS Excel.
Familiarity with MS SharePoint
Strong interpersonal and communication skills, able to deal effectively and courteously with membership.
Demonstrated aptitude for teamwork and collaboration.
Provide a satisfactory Criminal Records Check.
Valid Driver's License.
Related work experience in swimming, or a similar sport or coaching role.
Remuneration, Benefits, Hours of Work
Competitive sport sector salary
Health benefits package including dental and extended benefits
Vacation, statutory and "school holidays"
The position is full-time, 37.5 hours per week – some weekend days required.
The Swim BC office hours are M – F, 8:30 – 4:30
Application
Those interested are invited to submit a cover letter, resume and annual salary expectations in a single pdf to:
Ken Radford, Executive Director
We thank all applicants for their interest in Swim BC, however only those selected for an interview will be contacted.