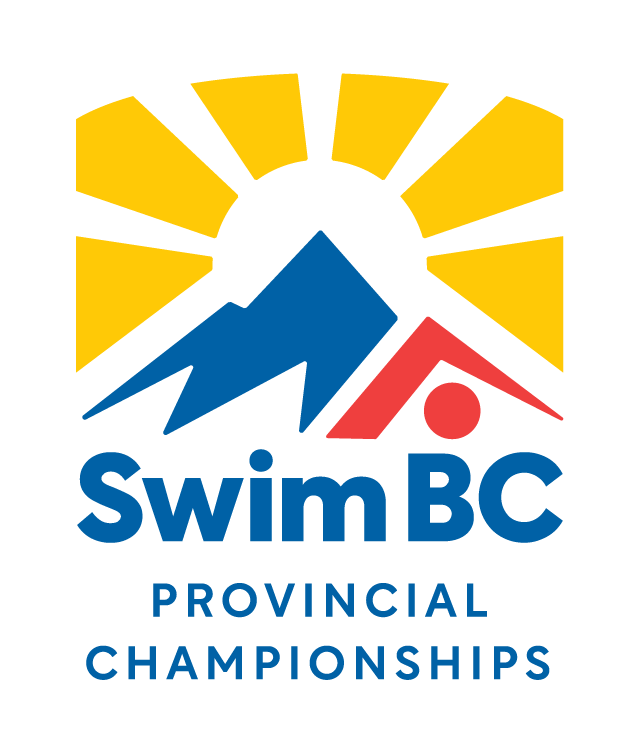 SWIM BC PROVINCIAL CHAMPIONSHIPS
May 3, 2022


The following summarizes the format for this summer's BC Provincial Championships. The meet package will soon be available with detailed information.
Time Standards
The time standards will revert to the 2021-22 standards that were first published in September 2021, with the exception of the 11 – 12 year age group. The 11 – 12 year standard sits between the first published standards and the updated standards.
Please note that the time standards are for entry into the swim meet and do not indicate the age group divisions within the meet.
Age Groups
The age groups for individual events will be 11 – 12, 13 – 14, 15 – 16, and 17 & Over. Relays will be swum in the 11 – 12, 13 – 14, 15 – 17, and 18 & Over age groups.
Entries
Swimmers will be limited to a maximum of nine individual entries.
Distance Events
The 800 and 1500 Free events will be swum as timed finals with the top five swimmers from each age group (11 – 12, 13 – 14, 15 – 16, and 17 & Over) will be swimming in the finals. The final session will include one heat of each gender (five 11 – 12 plus five 13 – 14 age groups or five 15 – 16 plus five 17 & Over), depending on the day.
All other swimmers will swim in the preliminary session two per lane.
Relay Events
The top 10 seeded relays will swim in finals with all remaining relays swimming in the preliminary session. All relays must be entered with swimmers' names and a validated entry time. Non-validated relays will be seeded as a 'No Time' entry.
Para-Swimming
Para-swimming events with more than five entries: Para-swimmers will have preliminaries and finals. Preliminaries will be swum with the able-bodied events where possible. Para-swimmers will be seeded in preliminaries according to entry times.
Para-swimming events with fewer than five entries: the event(s) will be para-swimmer only timed finals swum during the preliminary session.
Size Management
Upon processing of the meet entries, if the timelines are not manageable, Swim BC may modify the competition by adjusting the start times and limiting individual or relay entries.
Accommodations
The UBC Accommodations team has provided Swim BC with a booking link for on-campus accommodation for the 2022 BC Summer Provincial Championships.  Swim Clubs can book using the link below and receive a group rate until June 13, 2022.  UBC Accommodations is holding 300 beds at the Place Vanier Residence.  After June 13, 2022, all unused rooms being held will be released back to general availability and the group rate may not be available. Book your team accommodations here.
More Information