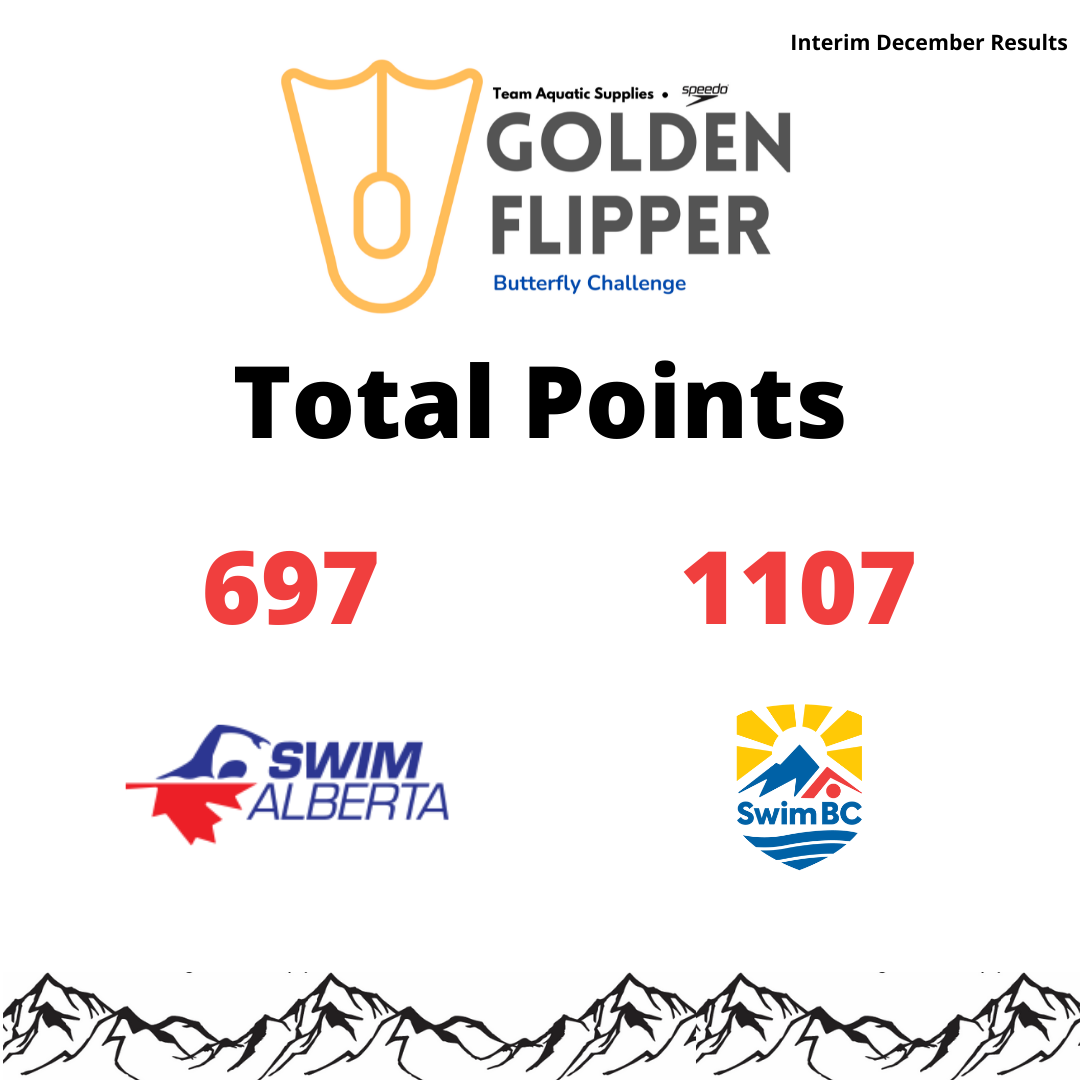 TAS Golden Flipper December Results
January 7, 2022


December interim TAS Golden Flipper results are now available! We would like to introduce our new partner in this challenge Team Aquatic Supplies!
BC is still holding a sizable lead in this challenge with a total of 1107 points. We hold the lead in both the overall Men and Women categories. However, Alberta has made gains in the overall Women's categories and is in the lead in 2 women age categories. On the club side, 3 BC clubs hold positions in the top 5 clubs.
At the start of the new year, we often make resolutions and new goals. Swim BC challenges you to enter the 50, 100, and/or 200 butterfly events in competition or submit results from unofficial in-house butterfly swims. We would love to see everyone's Butterfly improve and get stronger this season.
The Golden Flipper Butterfly Challenge will continue through the 2021-22 Season.
Full results are available here.