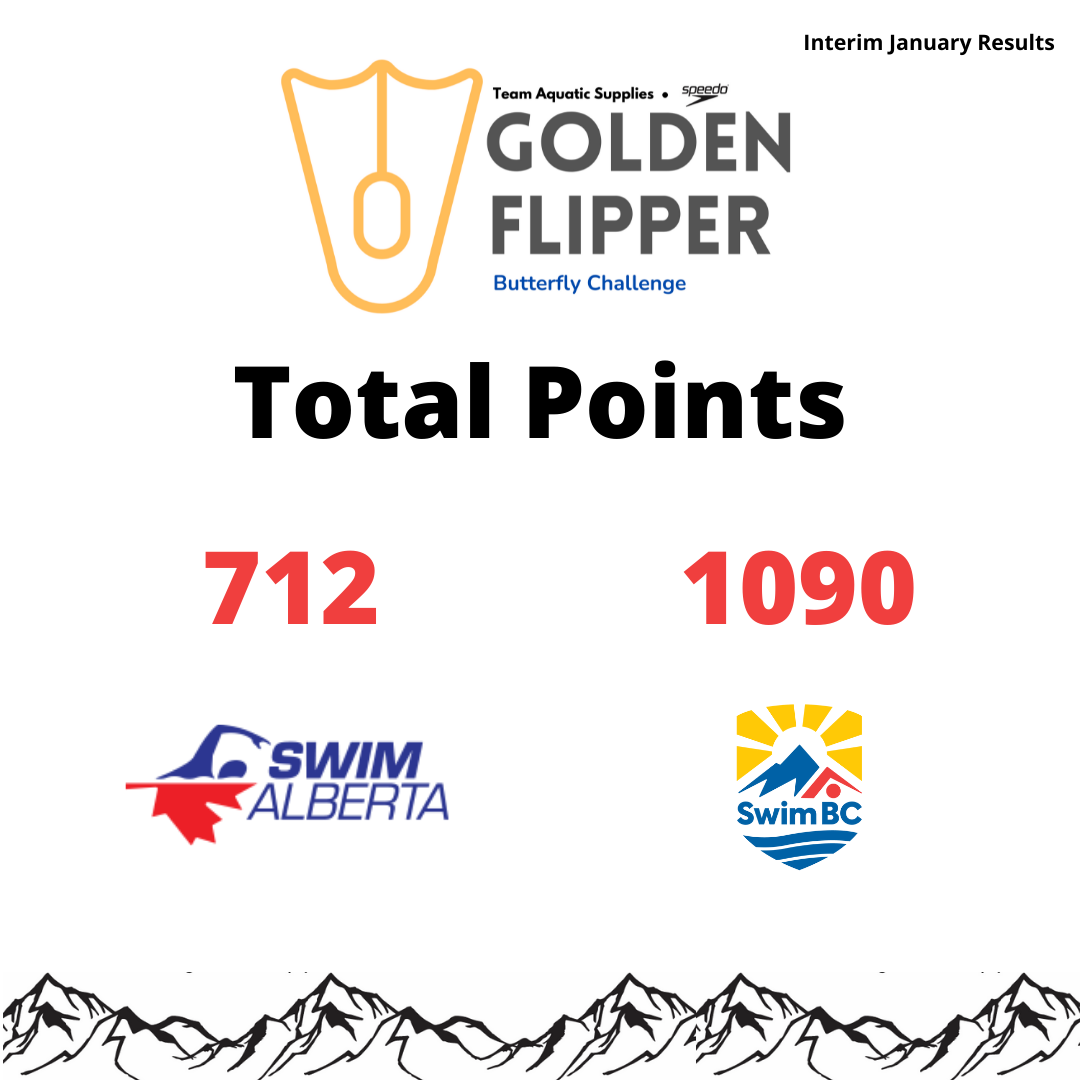 TAS Golden Flipper January Results
February 9, 2022


January results for the Golden Flipper Challenge have now been posted! BC is still holding a strong lead in the challenge. However, the race is getting tighter in the Women's Categories. Swim Alberta has taken the lead in a number of age groups, but Swim BC still holds the lead in overall points. In the Men's category, BC holds a sizeable lead in overall points and the competition between BC swimmers for the top spot is tight.
As the months go on, Swim Alberta has been closing the gap in overall points. It is easy for us to think we have this challenge in the bag already, but we can't let our guard down. Divisionals and Provincials are right around the corner, and this is our time to post some really strong Fly times.
Keep up the great work BC! The TAS Golden Flipper Challenge will continue through the 2021-22 Season. Full January results can be found here.