Statement of Commitment
Safe Sport is a fundamental tenant to the work we do at Swim BC.  All participants have the right to a safe, welcoming, accessible sport environment, free from all forms of maltreatment. Everyone participating in Swimming should be able to strive for their personal goals without boundaries.
Swim BC Safe Sport Policies
All Swim BC Policies can be found on the Swim BC Policies page.
Related Organizations Policies
Safe Sport Training for Coaches
All Coaches registered with Swim BC are required to take Safe Sport training. The following courses can be used to meet that requirement. If you are a Volunteer or Parent, these are also great courses to learn about Safe Sport.
Coaching Association of Canada Safe Sport Training
Safe Sport is a program developed by the Coaching Association of Canada (CAC) that works to ensure that every athlete can participate in their sport without physical, sexual, or psychological abuse.  More information is available below and at Safe Sport Training.
Respect in Sport
The Respect in Sport Activity Leader program is an on-line training course for coaches, sport leaders and leaders of youth in virtually any activity. The course is primarily designed as a tool to assist leaders to identify and respond to abuse, neglect, harassment, and bullying.
The Canadian Sport Hotline
The Canadian Sport Hotline is a third-party service provider whose role is to address harassment, abuse, and discrimination complaints. This hotline provides a safe place to report and can also provide advice and resources on how to intervene and/or proceed appropriately.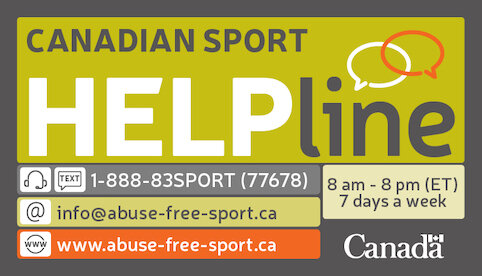 Additional Resources
If you are a child or youth and would like to talk to someone call the Helpline for Children at 310-1234.
A toll-free, confidential, multilingual service available across B.C. and the Yukon 24 hours a day, 7 days a week and can be accessed by calling or texting 1-800-563-0808 or sending an email to VictimLinkBC@bc211.ca.
Resilience BC Anti-Racism Network
The Resilience BC Anti-Racism Network offers a multi-faceted, province-wide approach with greater focus and leadership in identifying and challenging racism. Swim BC gratefully acknowledges the financial support of the Province of British Columbia.
Address
305-4420 Chatterton Way
Victoria, BC V8X 5J2