Our Commitment
Safe sport is a fundamental tenet underpinning the work we do at Swim BC. A sport-wide movement, safe sport addresses the culture, habits, and mechanisms of how we deliver our programs to our membership. The primary effort is to ensure that swimming experiences are enjoyable, welcoming, and accessible for all participants from age group to master swimmers, coaches, officials, club administrators and parents.
Safe sport is a "bucket" that holds many different topics, tasks, and deliverables. These include, but are not limited to:
Prevention, reporting, investigation, and sanctioning of maltreatment Injury prevention and management.
Mental health and wellness
Privacy and confidentiality
Consent
Equity, diversity, and inclusion
Swim BC's commitment to safe sport, in coordination with partner organizations, is to strive to ensure that everyone can participate in swimming and reach their full potential. Swim BC is committed to supporting members by creating environments that are accessible, inclusive, that respect their participants personal goals and are free from all forms of maltreatment.
For any safe sport related questions, please contact Club Services Manager, Tracy Gardner. 
SUSPENDED MEMBERS
Swim BC currently has no suspended members.
Suspended Members
| | | |
| --- | --- | --- |
| Name of Suspended Member | Date of Suspension | End Date |
|   |   |   |
The Canadian Sport Hotline
The Canadian Sport Hotline is a third-party service provider whose role is to address harassment, abuse, and discrimination complaints. This hotline provides a safe place to report and can also provide advice and resources on how to intervene and/or proceed appropriately.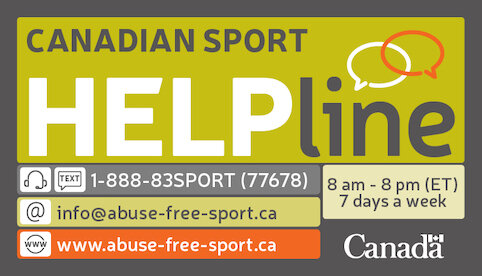 Swim BC gratefully acknowledges the financial support of the Province of British Columbia.
Address
305-4420 Chatterton Way
Victoria, BC V8X 5J2
Copyright © 2022, Swim BC. All rights reserved.