OPEN WATER SWIMMING
Swim BC, in partnership with viaSport, the Province of British Columbia, and the Canadian Sports Institute Pacific provide enhanced support for BC registered swimmers and their coaches through education, programs, benefits, and camps.
This page outlines enhanced programming for open water swimming, were open water swimmers are defined as swimmers who are registered members in good standing with a registered Swim BC club in a Competitive or Varsity category, has a designated coach who is responsible for their overall programming and daily training environment, have competed in a sanctioned open water event, and must be training full-time in BC or the Yukon.
PODIUM PATHWAY
The podium pathway is about developing high performance athletes capable of winning at the highest levels of international competition, and bringing home medals from Olympic Games, Paralympic Games or World Championships.
Swim BC supports the podium pathway through enhanced programming to support the development towards high-performance, where high-performance is defined as: "Top 8 World ranking with continual progression towards, and the achievement of, Olympic podium performances." (Definition Statement)
Resources supporting the long term athlete development strategy are listed below:
SWIMMER NOMINATION PROCESS
The following nomination process is required for all para swimmers in the Pacific Wave, Prospects, Advance, Perform, and Elite programs. The nomination process is supported by the following policies and criteria:
Questions regarding the nomination process should be directed to the Swim BC Technical Dirctor.
STEP 1: IDENTIFICATION
Swimmers will be identified for each of the programs, ensuring that the appropriate criteria have been met, including residency, age, gender, performance standards, and experience in racing in sanctioned open water events.
STEP 2: NOTIFICATION & PRE-REQUISITES
The club's head coach and swimmer contact will be notified of any swimmers who have achieved the program criteria, linking them to the Swim BC Learning Hub to guide them through the completion of all pre-requisites.
STEP 3: NOMINATION & ATHLETE INTAKE
Swim BC will nominate all swimmers who have achieved the program criteria and who have completed their pre-requisites prior to the deadline.
STEP 4: CSI PACIFIC REGISTRATION
Nominated swimmers in the Prospects, Advance, Perform, and Elite groups will be required complete their registration with their local Canadian Sport Institute, PacificSport Centre, or Engage Sport North. Swim BC will contact the members with information on how to complete the registration. Additional CSI Pacific information is available here. 
PROVINCIAL PROGRAM SUMMARY
Swim BC enhanced programming has been designed to support swimmers on their competitive swimming journey from entry to competitive swimming through to the High-Performance stage of the Podium Pathway.
The image to the right demonstrates these programming tiers, which support each swimmer's needs at the appropriate age and performance levels. Program details are summarized below, with details available through the program specific links.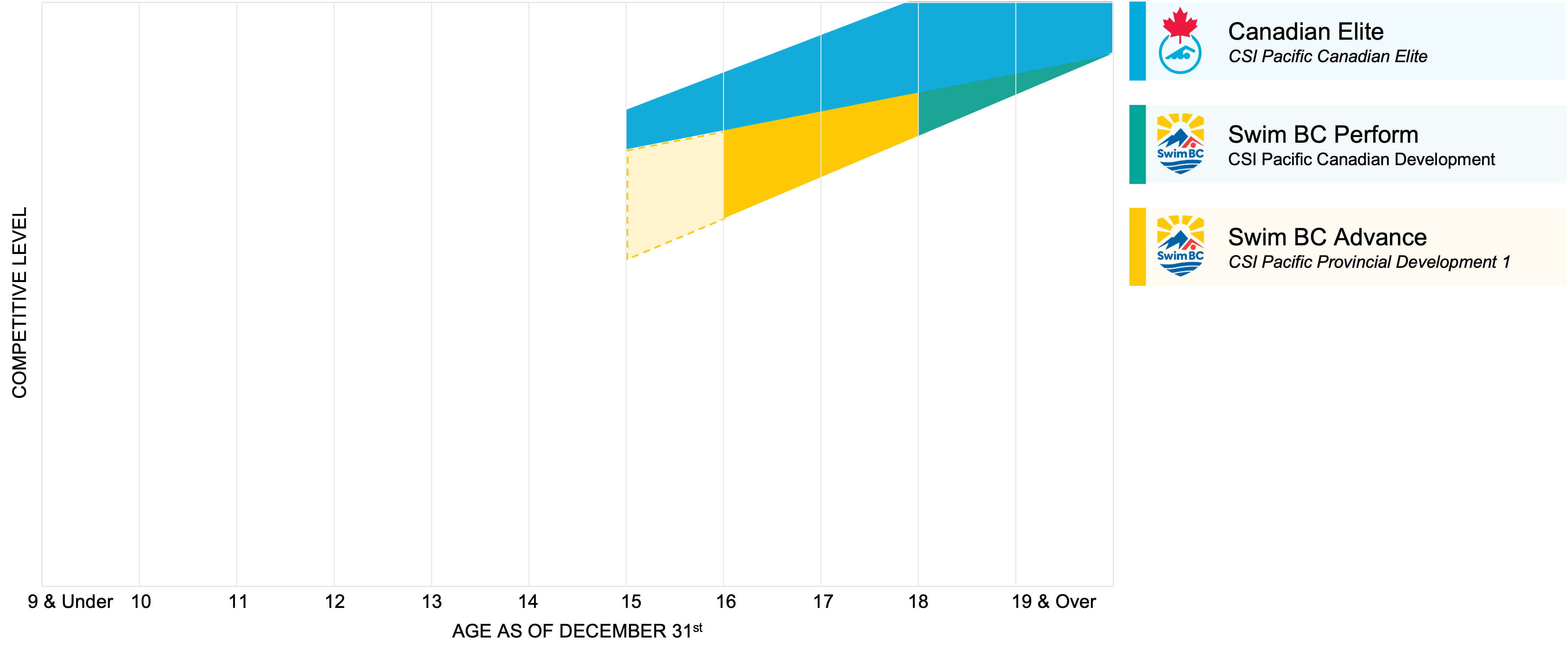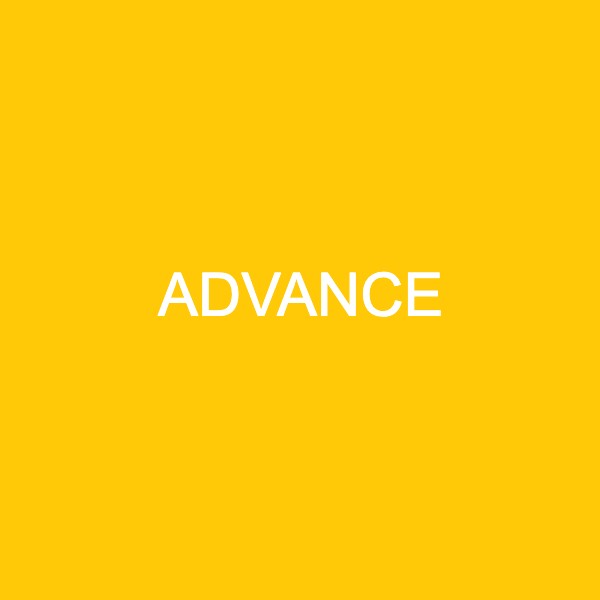 Open Water Advance
Prospects programming targets open water swimmers (women aged 15 to 17 years and men aged 16 – 17 years) as of December 31st. Swimmers who achieve the Advance 5 km pool swim time standard will be ranked with the top 5 women and top 5 men being idetified. More information…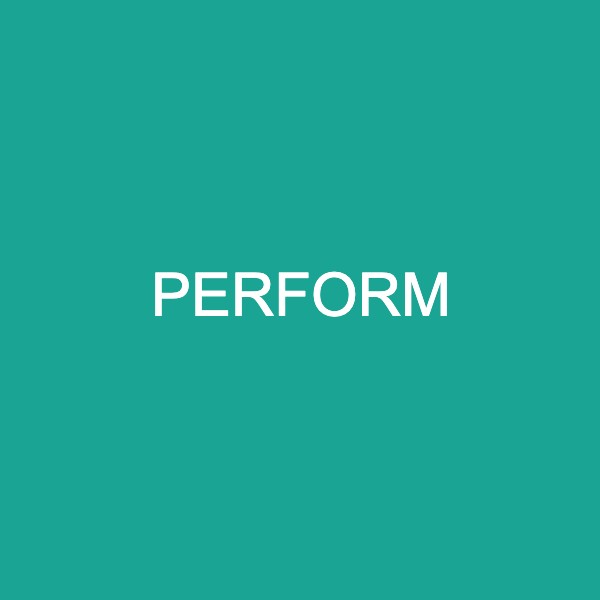 Open Water Perform
Open Water Perform programming targets swimmers aged 18 years and older as of December 31st who have been selected to a Canadian Senior National Team to represent Canada internationally at a FINA sanctioned Open Water event. More information…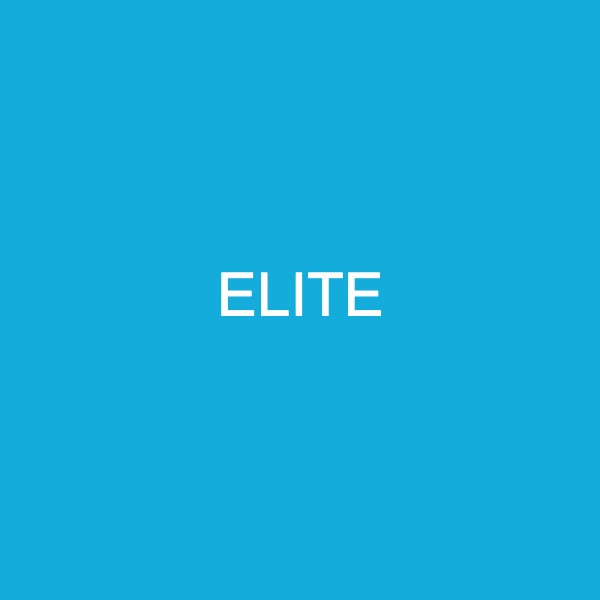 Open Water Elite
The Open Water Elite program are swimmers who appear on the Sport Canada AAP Carding List and verified by Swimming Canada. These athletes are in the High-Performance Train to Win stage of the Podium Pathway. More information…
ENHANCED PROGRAMMING INITIATIVES
The following initiatives will support the developing para swimmer. Each initiative is tentative and subject to change.